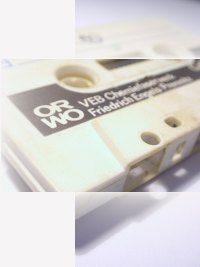 sPyChOoL (Radymno Attack)
"B-Boys Commin" (beakbeat)
"Dance (right now)" (electro)
"Life on Mars" (electro)
"Chineeze Electro" (electro)
"Chineeze Electro 2 (Polska-Chiny w 2 godziny)" (electro)
"In Your Place (ft. eXtatic, sPyChOoL edit)" (electro)

eXtatic
"Subwoofer (feat. Uran)" (electro)
"Freak" (electro)

DJ Dean (BBT Crew)
"Breakbeat Mix" (electro)

Dj Zaba
"Electro Idą Goście" (electro)

mAKuSh1no
"Prosto z PL" (electro)
"Vision Of Life (feat NuN)" (electro)
"Eighty Four" (electro)


W tym dziale zamieściliśmy dla Was tylko legalną muzę do machania. Jeśli chcecie więcej nagrań (oldschool, old disco, newschool, electro, funky, breakbeat) szukajcie nagrań tych artystów: 2 live crew, Afrika Bambaataa, Al Foster Band, Alvin Cash, Arthur Baker, Babe Ruth, Badder Than Evil, Bar Kays, Barry Kunzel, Battle Of The Year (Soundtracks), Beat Strit (Soundtracks), Beatnuts, Boogie Down, Bom Funk Mc`s, Break Machine, Camey, Chic, Cutmaster GB, Cybotron, Def Cut, Debie Deb, Dennis Coffey, Dj Fingaz, Dj Static, Dj Spit Fire, Dj Wildchild, Dj Z-Trip, Dj Leacy, Dj Qbert, Dj Chronic, Donald D, Dynamix II, Egyptian Lover, Electro Cyphe, Fat Boy Slim, Flying Steps, Freestyle, Freestyle Project, Furious Five, Fearless Four, Grandmixer D.ST, Grandmaster Flash, Hashim, Herbie Hancock, Imagination, Incredible Bongo Band, Information Society, Isaac Hayes, James Brown, Jungle Brothers, Jonzun Crew, Kurtis Blow, Kraftwerk, La Dream Team, Man Parish, Mantronix, Midnight Star, Music Instructor, Newclues, Planet Patrol, Paul Hardcastle, Rock Steady Crew, Run DMC, Shannon, Southside Rockers, Spartanic Rockers, Superfunk, The Soul Searchers, Treacherous Three, Zeb Roc Ski, Z-trip, Wild Style (Soundtrack), West Street Mob, Whodini.